Passion and commitment to
Highest Quality
The Hundsdorfer family is driven by their love for nature and generations of wine culture - the best possible raw material for great wines. The aim is to express the terroir of the wine region in Neckenmarkt as best as possible in order to create a unique. They aim for the best possible expression of the Neckenmarkt wine region terroir, to create a unique wine experience.
Area

20 Hektar

Soil

Mica slate, shell limestone, loam and loess soils

Grapevines

98% Red, 2% White

Family business

new structured in 2001
Soil
The composition of mica slate, shell limestone as well as loam and loess soils are perfect for wine and a characteristic taste
Climate
The Pannonian climate of Central Burgenland presents perfect ripening conditions
Grapes
Mainly red wine cultivation. According to the leading variety of the area, Hundsdorfer Winery specializes in Blaufränkisch wines
Maturation
Classic, traditionally matured in large oak barrels and tanks
Reserve, Small oak-barrel aged, depending on variety, vintage and ripeness
Winery
20 Hektar Rebfläche
Awards
Austrian Wine Salon, Multiple distinctions and awards
First in Burgenland to win 3 regional business titles (Landessieger) in one year
Neckenmarkt
Renowned wine region
In Neckenmarkt, dort wo die markanten Hügel schon erkennen lassen, dass großartige Weine entstehen, betreibt die Familie Hundsdorfer auf einer Fläche von 20 Hektar vorwiegend Rotweinanbau.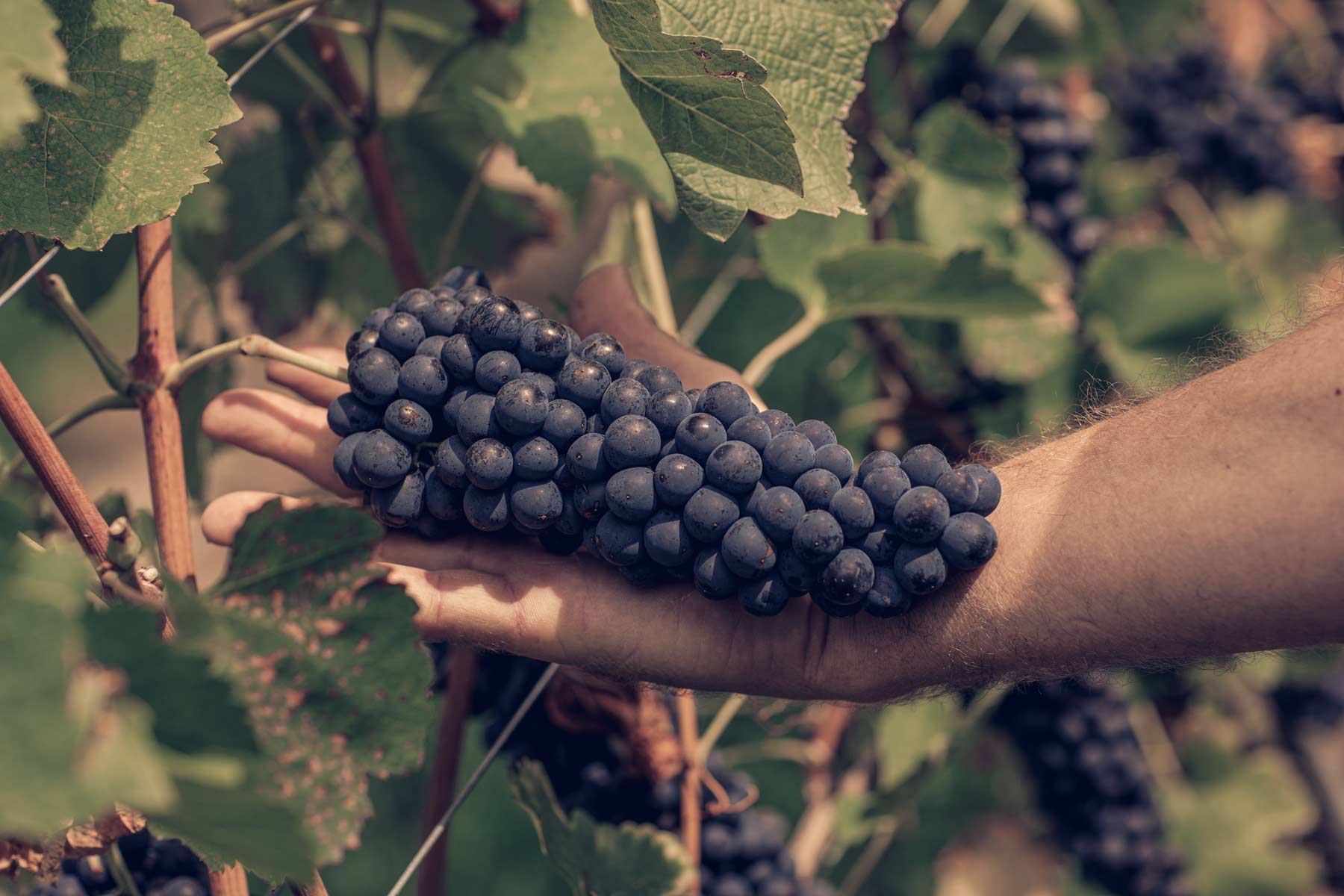 The local speciality
Blaufrankisch
The Pannonian climate and characteristic regional soil composition (mica slate, shell lime, loam and loess) offer the optimal ripening conditions for Blaufrankisch.
Traditional & special
Maturation, two ways
At Hundsdorfer Winery, our traditional wines are matured classically in large oak barrels and tanks. For Reserves, such as our house speciality wines, we use small oak barrels, aged depending on variety, vintage and ripeness.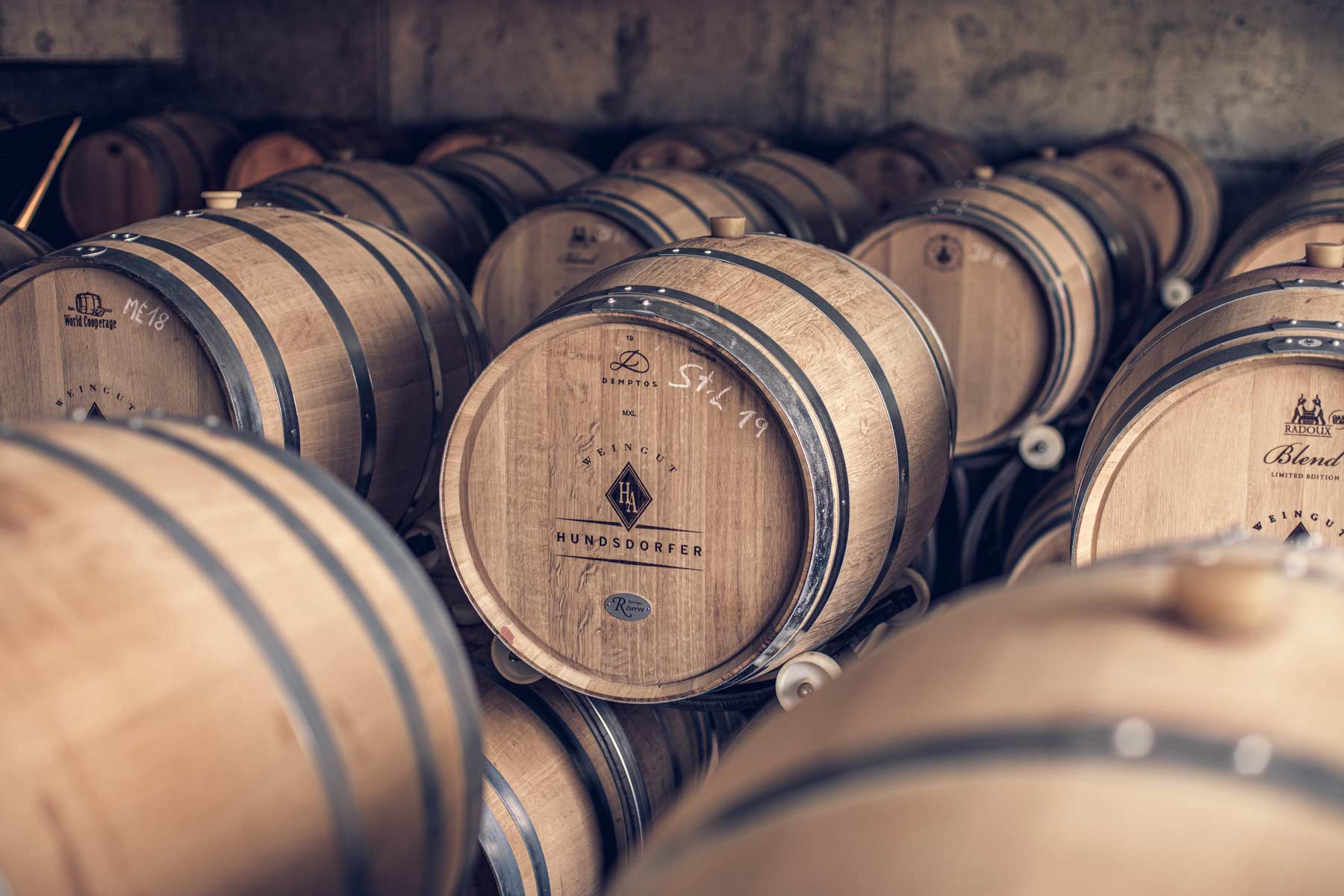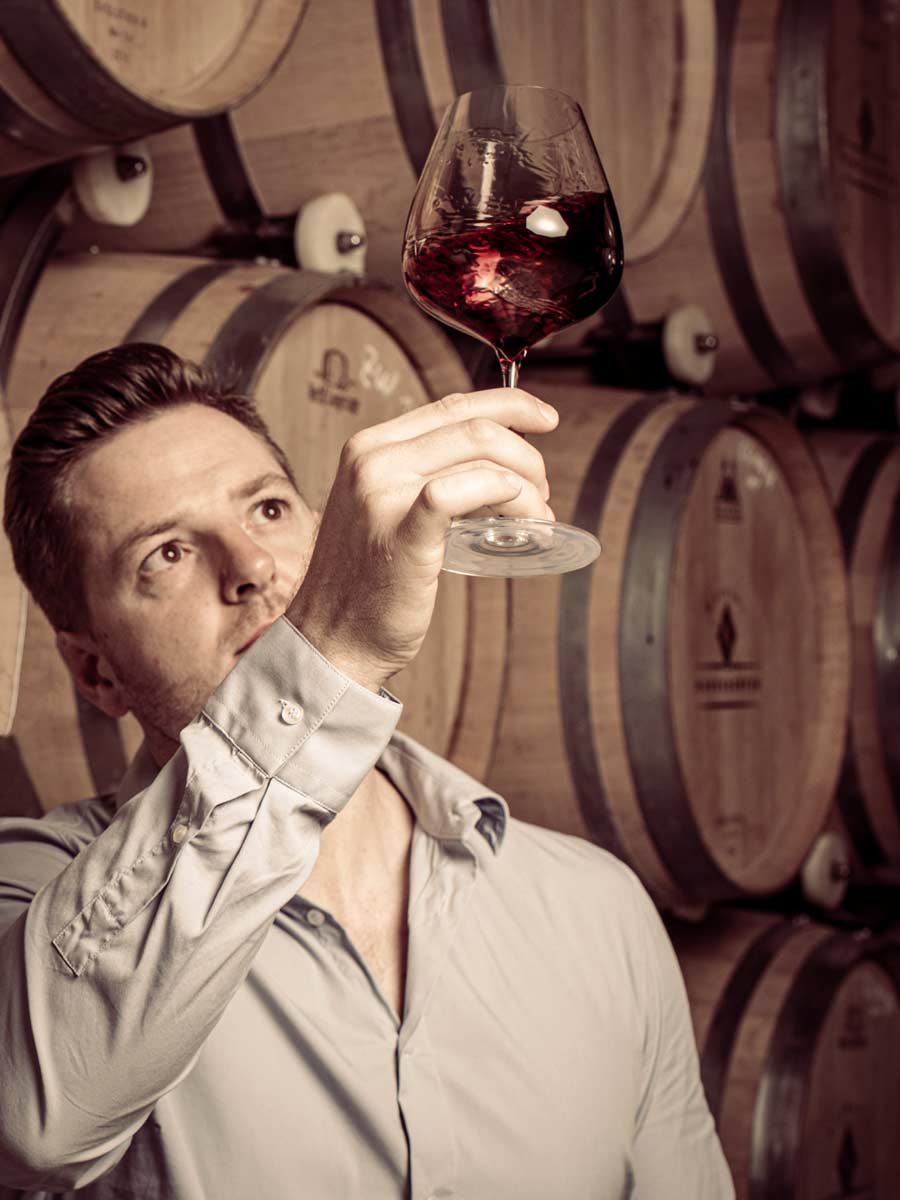 Award winning wines
Highest consumption
Successes at tastings and wine salons testify to the consistent excellence of Weingut Hundsdorfer. With every vintage, we continue to improve, just like our wines.
Vienna Wine Salon nomination and WINNNER, 2008, 2013 and 2018. "Grand-Cru-Sieger" award by "A la Carte" magazine. Falstaff variety winner, and many more awards, underline the overarching commitment to quality at Weingut Hundsdorfer.
In 2012, Weingut Hundsdorfer was the first business in Burgenland to achieve 3 regional wine awards (Landessieger) in one year.